BOOKS
Overview
Mary has four books that provide you immediate help and a supportive hand. Each book is filled with research-based information, real-life examples and practical tips. They are available worldwide in book stores and on Amazon.com. Below are Mary's comments on the development of each book. Click on the book cover or the Read More button for more detailed information on each book.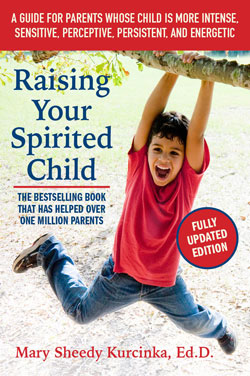 Raising the Spirited Child
New and fully revised, this is the book that has helped over one million parents just like you and now it contains even more valuable information and tips to empower you.
"Twenty-five years ago as a parent educator I had met hundreds of children. Then I became a mom and realized that my son was MORE, sensitive, intense, persistent and slow to transition. Because of him I began my research into behavior, temperament and individual differences. My research gave birth to the term "Spirited Child". I learned that there are many children that are MORE and that their parents needed information and support. You are not alone." -Dr. Mary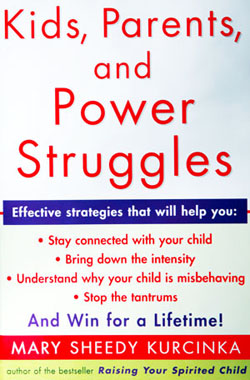 Kids, Parents and Power Struggles
"A child's behavior is often his way to communicate with us. In Raising Your Spirited Child, I focused on temperament as it relates to behavior, but there are other fuel sources for behavior. In Kids, Parents, and Power Struggles, I explore the other fuel sources and provide practical approaches for handling misbehavior. These approaches are respectful of you and your child and allow you to build a lifelong, healthy relationship. These approaches also give your children the words and skills they need to begin managing their own behavior." -Dr. Mary
"I have given copies of your book to any parent that confides in me that they are at their wit's end. I tell them, 'it will change your life,' because that's what it did for me and my family." -Jennifer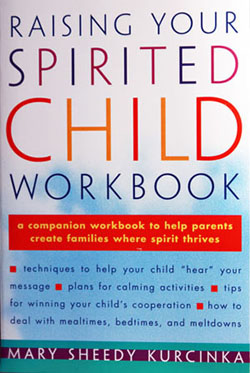 Raising Your Spirited Child Workbook
"Parents and childcare professionals around the country asked me what my workshops were like. Knowing that many parents wanted the information but could not attend a workshop, I decided to convert my "Raising Your Spirited Child" workshop into a workbook filled with detailed information and exercises. The workbook has been very helpful to individuals and used by local facilitators to guide parent study groups." -Dr. Mary
"Due to your book alone, we were able to eliminate 90% of the length of time of temper tantrums, and we are very close to preventing the tantrums completely." -Ann
Sleepless in America
"Following the publication of Kids, Parents and Power Struggles, people began inviting me into their homes to do private consultations. It was on one of those visits that I met a little girl who fell asleep as we talked. She helped me to see the connection between sleep and behavior. As I began to research that connection, I became aware of how truly sleep deprived our children are. Sleepless in America is a wakeup call for parents to recognize that challenging behavior is often the result of missing sleep. It is a problem that can be solved. This book gives you tips on getting your child more sleep and improving their life and your own." -Dr. Mary
"My eight-year-old is sleeping probably the best he ever has in his life." -Cindy